Westmont Home
Wallace Emerson Society
Building Westmont's Future Together
The Wallace Emerson Society recognizes friends with vision who contribute to Westmont's future through a planned gift or provision in their will or estate plan. Founding President Wallace Emerson and others invested in the future through their vision and sacrifice for Westmont. Now more than 750 members continue that heritage, helping to build Westmont's future.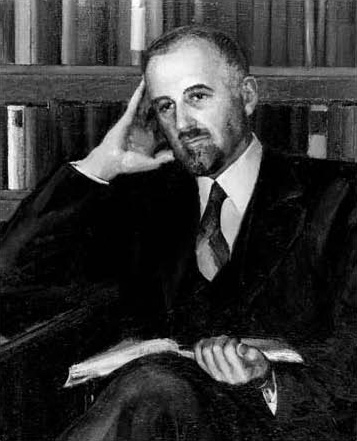 Dr. Wallace Emerson, Westmont's First President 1940-1946. Photo Courtesy of Westmont College Archives
The Wallace Emerson Society was created in 1993 with 165 charter members to:
Recognize and thank friends who have made a provision for Westmont in their wills or estate plans
Help grow the endowment in order to sustain our mission as a rigorous undergraduate, liberal arts college with a deep Christian commitment
Engage members in the life of the college
Benefits of Being a Wallace Emerson Society Member
Annual recognition luncheon on campus
Invitation to the president's annual Christmas reception
Educational materials and resources on estate and tax planning
The enjoyment and satisfaction of contributing to Westmont's future
Planned gifts have advanced the college's mission from the beginning and continue to make a significant difference today. Please advise us if you are considering or if you have made a financial provision for Westmont in your will or estate plan.
We would be pleased to recognize you as a member of the Wallace Emerson Society when you remember Westmont by:
Naming Westmont in your will or living trust
Create a charitable trust and naming Westmont as a beneficiary
Naming Westmont as a beneficiary of your IRA or other retirement plan
Giving through a Westmont Gift Annuity
Read more about Dr. Wallace Emerson at
http://blogs.westmont.edu/magazine/2013/01/30/the-enduring-vision-of-wallace-emerson/
Interested in learning more? Contact the Gift Planning Office by phone at (805) 565-6058 or e-mail at
giftplanning@westmont.edu